Monaro Marine has a one stop, full service department for all boat brands. We can offer 35 years of experience in detailed design and engineering, and work with you to modify or repair your boat especially for you.
Our experienced crew can handle jobs including:
bottom painting
zinc anode replacement
rotten floor, stringer, and transom replacement
vinyl, gelcoat, or carpet floor installation
gelcoat color matching and repair
wetsanding, polishing and waxing
insurance claims
custom stainless steel
canvas
upholstery
fibreglass repairs
electrical troubleshooting
electronics installation
wiring
custom aluminum fabrication
plumbing
woodworking
Our facility can handle almost all trailerable boats. If you don't have the means to transport your boat on a trailer, we can pick up boats up to 24 feet long on our shop trailer.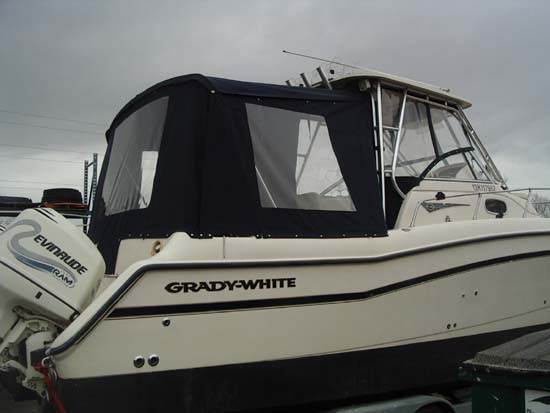 Custom designed camper canvas.