We offer a large selection of parts and accessories for all boats.
New Products
Wiper Motors
We now have 100 degree sweep wiper motors available. Most Monaros have the 110 degree sweep. The shorter sweep allows for a longer wiper blade to be installed. These motors can be retrofitted into existing Monaros.
Locking Gas Fill
Sea Dog now has locking deck fill caps for the deck fills found on most Monaros. Contact us for more information.
New Dash
Monaro Marine now has an all new dash available for the Monaro 21 to 255. The dash is finished in medium grey gelcoat to minimize glare. The gps / fishfinder display can now be installed directly in the instrument panel resulting in improved visibility, convenience and safety. The vhf will also be flush-mounted in the dash. The dash is designed to fit right over the existing dash which makes retrofitting and old dash much easier.
Smart Plug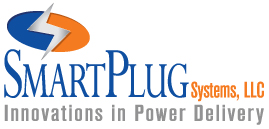 The SmartPlug is a revolutionary shore power system designed to replace the outdated and problematic twist-type design in use today. It's intuitive to use and provides greater protection against loose connections and corrosion - the leading causes of shore power failure and fires. Learn about the SmartPlug.
Books by Peter Vassilopoulos, Former Monaro Owner
Priced from $29.95 to $59.95 and all of our books are signed by the author.
Parts
Replacement parts for your Monaro can be purchased through us. Being the manufacturer we know your boat better than anyone except maybe the ownner and typically know exactly what the parts are you require and where to get them. Many of the parts and materials are unique to the Monaros and can only be sourced through us.