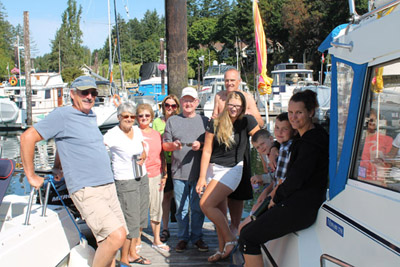 Once again we will be hosting our event at Port Browning Marina on Pender Island. The marina is under new ownership and have done extensive renovations to the pub and restaurant. Expansion and upgrades to the marina will follow.
Date: Saturday and Sunday, July 8 and 9, 2017
Location: Port Browning Marina, North Pender Island
Moorage: space will be reserved for us Saturday night.
Saturday Dinner Details: TBD
Breakfast: TBD
Activities: Relax and enjoy the company. Other activities tbd.
Prizes: There will be lots of prizes and swag as always.
Please RSVP as soon as possible and include the size of your boat and number in party to monaro@telus.net or 604-277-7433. Also, reserve with the marina at bruce@portbrowning.ca. Check back regularly for updated information.