36th Annual Monaro Rendezvous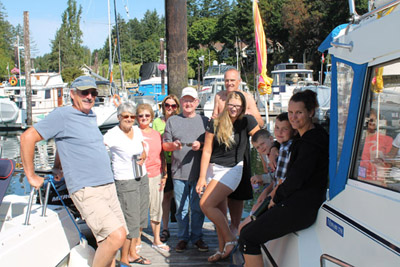 Date: Saturday and Sunday, July 25 and 26, 2015
Location: Port Browning Marina, North Pender Island
Moorage: space will be reserved for us Saturday night.
Dinner Details: Bbq pork back ribs, salmon, salads, desert.
Dinner price: $20 incl. tax and tip, $10 for children under 12. Please purchase dinner tickets from us before dinner (cash only).
Breakfast: Breakfast will be served at the cafe on site Sunday morning.
Activities: Relax and enjoy the company. Other activities tbd.
Prizes: There will be lots of prizes and swag as always.
Please RSVP us by June 27 or as soon as possible and include the size of your boat and number in party to monaro@telus.net or 604-277-7433. Check back regularly for updated information. There is no need to reserve with the marina unless you are staying extra nights.