This past year has been extremely busy for us including new builds, used Monaro sales, maintenance and upgrades. We completed a new 298 powered by a single Volvo D6-400 diesel and was on display at the Vancouver boat show in January. Also, we are completing a new 27, also with single Volvo diesel power. Like with many of our orders, the owner is loyal Monaro customer!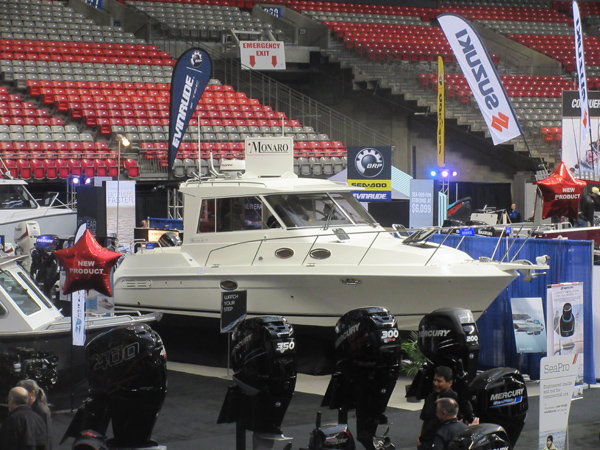 There were a number of notable projects. We converted a 233 from diesel power to a 200HP Yamaha outboard. By doing this conversion with the diesel gone, space was made for a fish hold. The owner also requested a second hydraulic steering station in the stern and Sea Star Solutions new cable connection to kicker.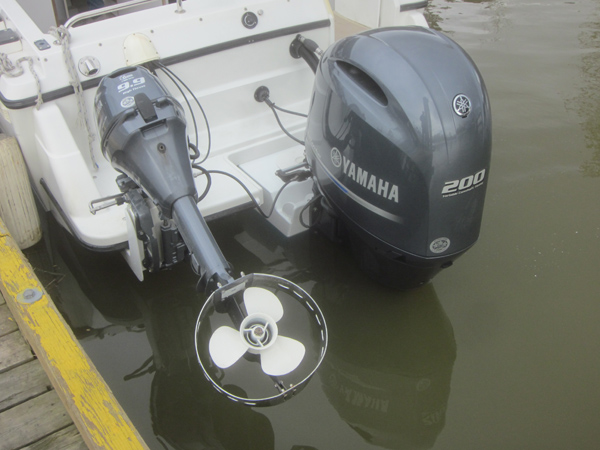 Last summer one of our 24's was set to make an unparalleled journey from the Eastern shores of Hudson Bay to Resolute, NVT. The boat was modified by us a few years ago specially for this trip. With 7 people on board they set out on their journey. Unfortunately, after only 100 miles, they hit a rock in uncharted waters and damaged the leg beyond repair and the journey was over. The boat was recently repowered in Ottawa and the owner shipped the engine back to us where it has been reinstalled in another Monaro 24. All the people aboard were Inuit, with lots of experience surviving in the High Artic. The captain, a retired Bishop, has done this trip overland to Resolute with a dog team. By water this journey is approximately 1800 miles.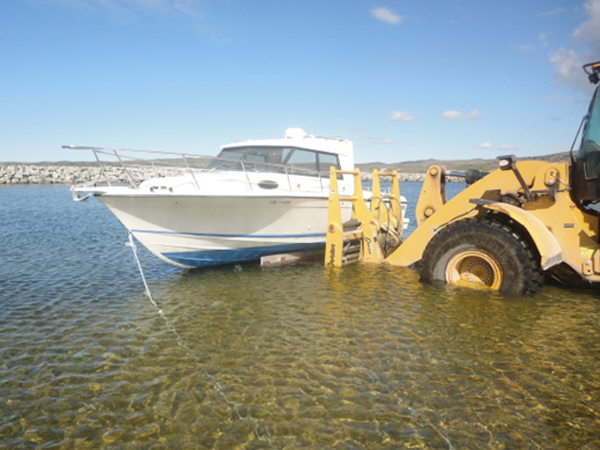 The new 235 Sport Fish is steadily progressing. The deck plug is complete apart from the non-skid. The mold is complete for the hard top. The first hard top has been completed and we are currently working on the hard top liner plug. Our revised goal is to premier the first boat at the Vancouver International Boat show in January. We encourage you to view our videos on the whole project. Links can be found on our website.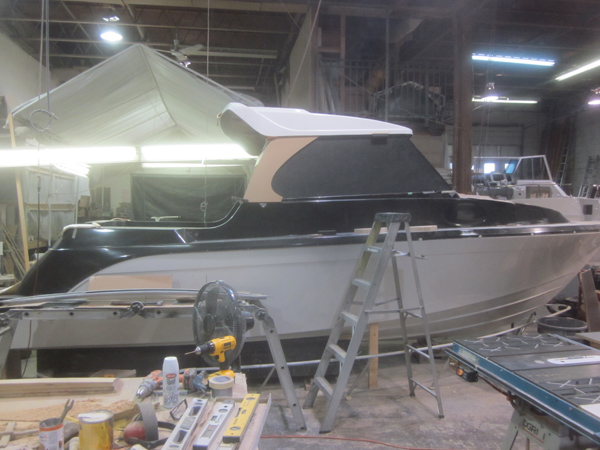 Interest in the smaller outboard powered boats has migrated to our large models. Since the introduction of the 27 and 298 models we have installed both single and twin gas and diesel stern drives but never outboards. Some existing owners and others have expressed interest in an outboard powered 27 and 298, so we are currently redesigning these vessels to accommodate outboards. As well, the cockpit size will be increased in the 298, with the fishermen in mind. Dan and Brad are always open to comments or suggestions in regards to this exciting new outboard modification.